Marie's Room is a short-story exploration game about an unconventional friendship between two classmates, told through memories. You play as Kelsey, remembering Marie's room as it was 20 years ago. What happened to Marie and Kelsey all those years ago?

Kelsey arrives in a seemingly empty room. She has only one goal, one purpose there -- getting Marie's journal. But the room is not empty at all. In fact, it's filled to the brim with memories, memories from 20 years ago, some of them which Kelsey would rather forget. Some of them, she cherishes to this day.

Join Kelsey in her trip down memory lane and uncover Marie and Kelsey's past by exploring Marie's room as it was all those years ago, or at least, how Kelsey remembers it.


Explore their stories, linked to every object in the room. Open drawers and search Marie's laptop for clues. Find out what secrets the room holds.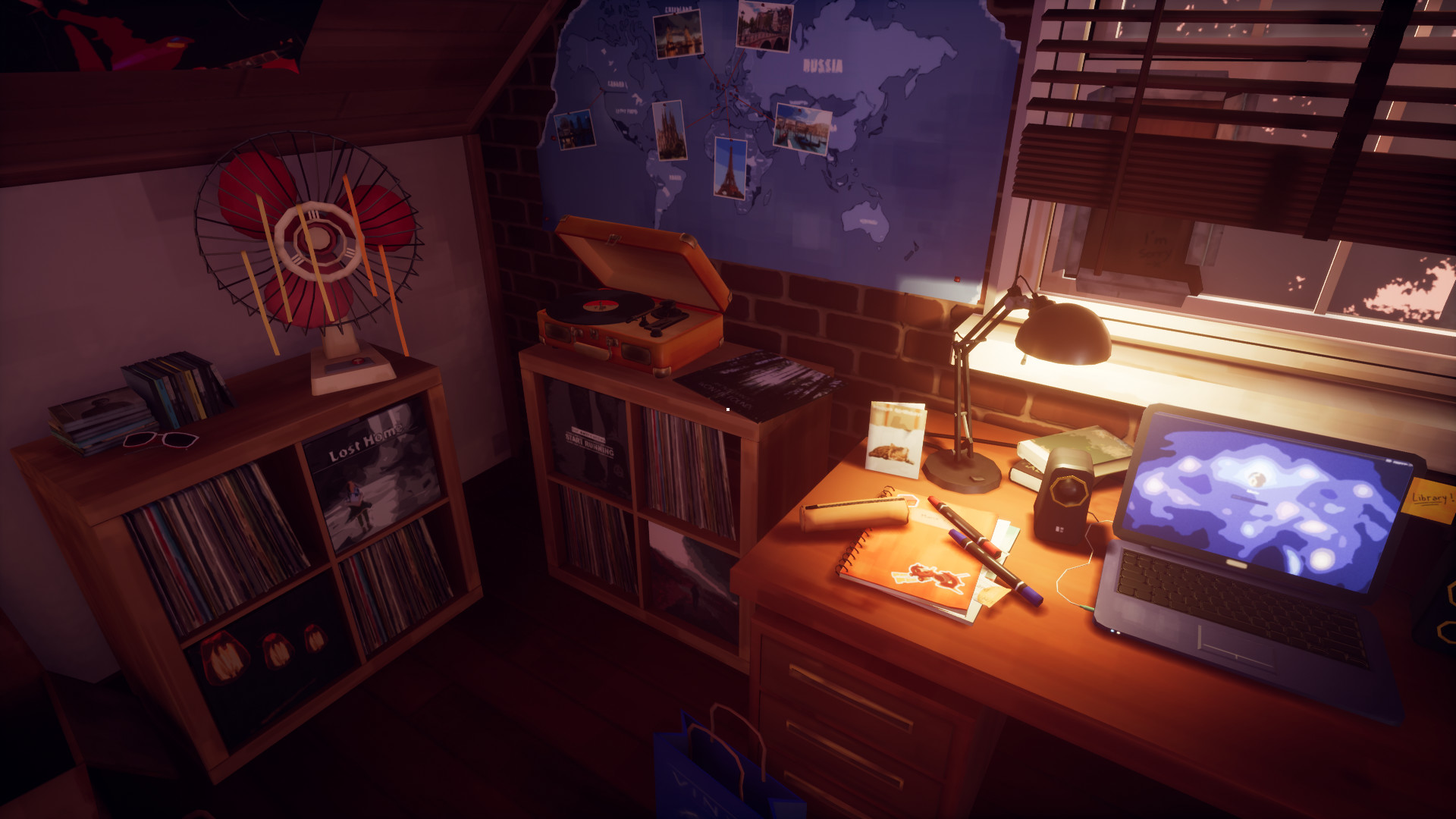 This project started out in January of 2016. Mainly to get some experience in the Unreal 4 engine. (I'd never used it before this project)
The project kept on growing and before I knew it I'd made a good chunk of a teenager bedroom.
Wanting to do a little more than just the environmental storytelling, I asked story writer Dagmar Blommaert to write some backstory. This all eventually became 'Marie's Room', released 13th of April 2018 on Steam.



I took the roll as creative director and made all the art assets, did all the programming (done with Blueprints in UE4), UI design, sound effects, promotion,...
The rest of the work was done by some other great people, listed below.
Read more about the making of this project on my blog.